Quality and (E-)learning
---
Medical Manager
Our medical manager, together with the general management is responsible for the content of our medical policy, including policy competence, training, recruitment and deployment criteria.
Since 2002, Prof. Dr. B.J.M. van der Meer, anesthesiologist-intensivist, is our medical manager. Previously, he was with us for several years being active in repatriations and as a consultant, in addition to his work at the AMC and later at the Amphia hospital in Breda.
Medical Advisors
for medical advise, we have for 3 additional medical specialists:
– Dr. J.E. Kal, anaesthesiologist
– Dr. E. Dubois, cardiologist
– Dr. H.H.W. Janssen, psychiatrist
Adviser about psychosocial issues:
– Prof. Dr. J. Pruyn, psychologist
Education and training
Personell of our ambulance service are fully trained.
ACLS course ambulance
pediatrics training
reserved procedures
lifting techniques
dealing with aggression
psychiatry
BLS / AED
First Aid
Driver training
Intervision
Organization
We work constantly to improve our services, by:
(Re) training courses and peer
evaluation moments
use of modern materials and resources
quality management
entrepreneurship
We strive for the highest possible satisfaction of our clients and patients.
Our coordinators and medical advisors are available 24/7 for requests. Our medical equipment is inspected annually. Medication and policies carried out in consultation with our supervisory pharmacist.
Certification
Our activities are assessed by Lloyd's Register. It is through our quality management system we have met the standard ISO 9001:2015.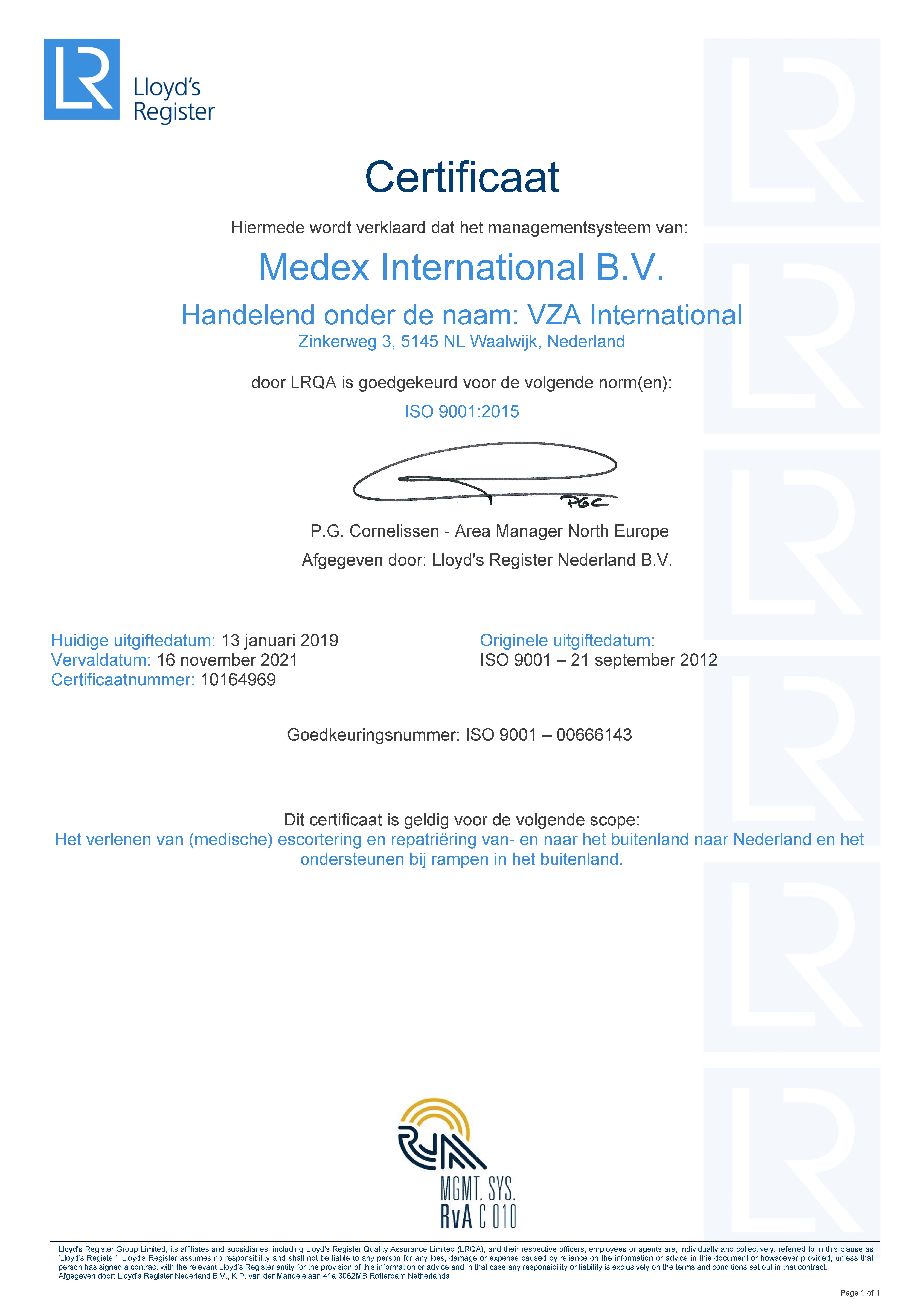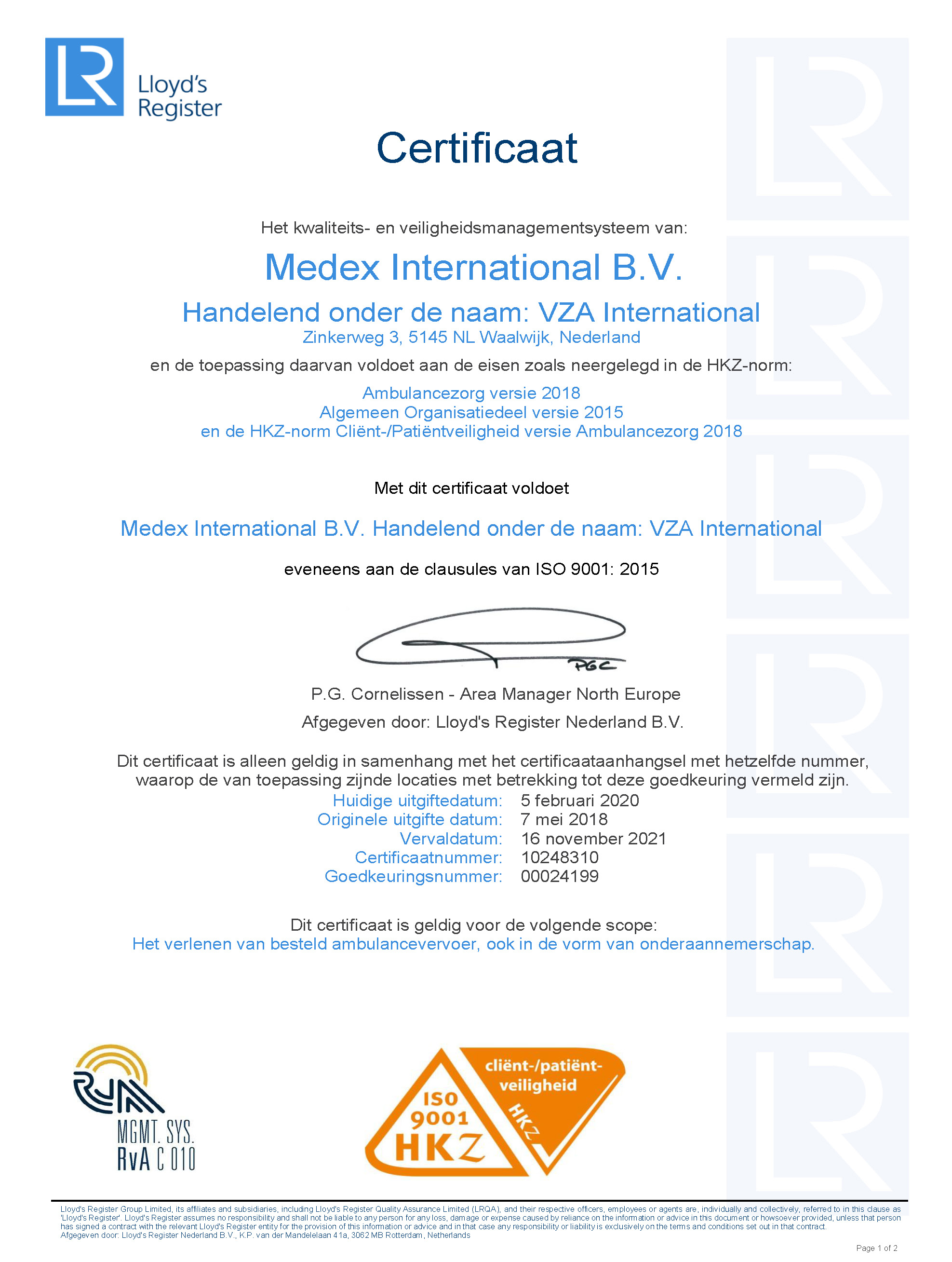 E-learning